Alphabet Correspondences
NOTE To get a deeper understanding of how other alphabets are used, please take some time to learn the International Phonetic Alphabet (IPA) using this link provided by the University of Kansas.
---
Alphabet of the Magi

Invented in the 16th century as a variation of the Hebrew alphabet, this script was used to engrave the names of Angels in order to treat and protect the sick.
Angelic/Celestial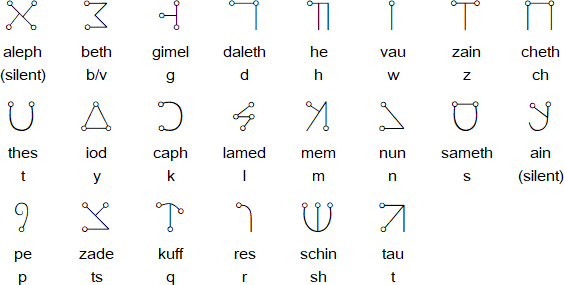 Both names are the same for this 16th century script. The purpose of this alphabet is to directly communicate with Angels. This script is also based on the Hebrew alphabet.
Daggers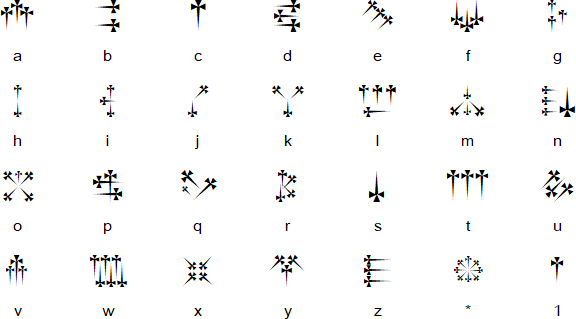 Based on the Latin alphabet, this script was invented by Crowley for general magickal purposes.
Enochian
First appearing in the 16th century, this script was created by John Dee and Edward Kelly who claim this alphabet was transmitted to them by Angels. It is mostly used in Enochian magick.
Malachim

A mix of Hebrew and Greek alphabets will result in this script. Invented by Agrippa in the 16th century, this script is still used to a limited extent in Freemason circles.
Passing the River/Transitus Fluvii Alphabet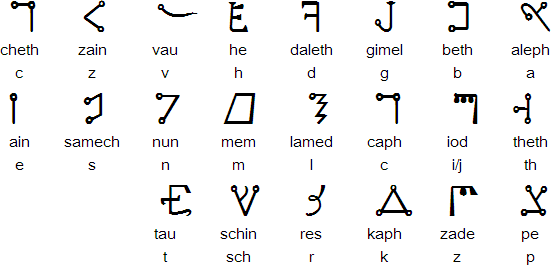 Agrippa first wrote about this script in 1553. Not much else is known about it. It's rooted in the Hebrew alphabet.
Theban
The classic "Witch's Alphabet" was attributed to Honorius of Thebes in 1518, though this script can't be found in any of his official work. It's based on the Latin alphabet and was popularized by Wicca.
---
Other Alphabets
These aren't magickal alphabets like the ones above, but they're still fun!
Moon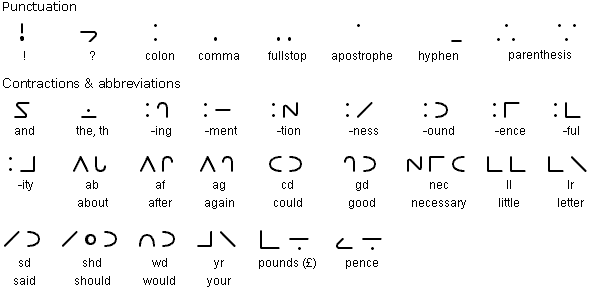 Imperial Aramaic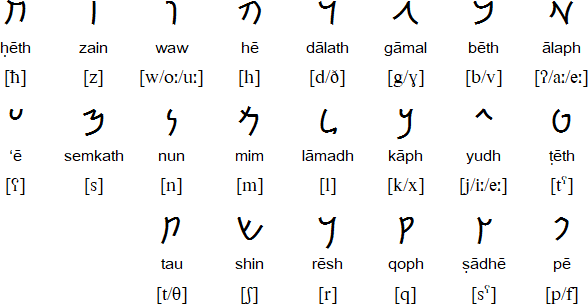 Nabataean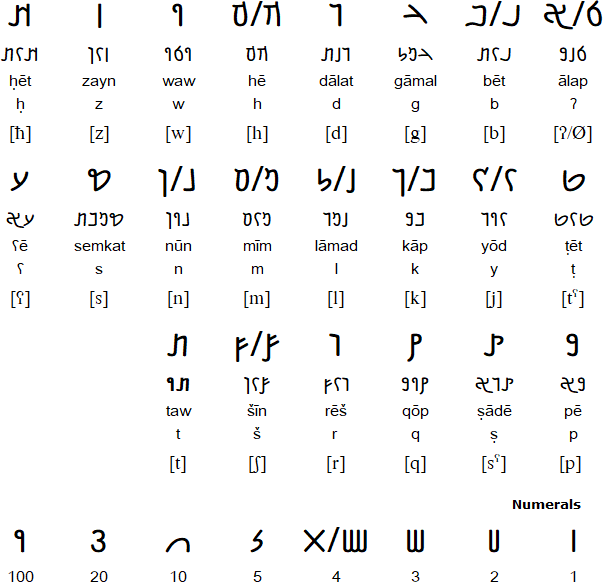 Paleo-Hebrew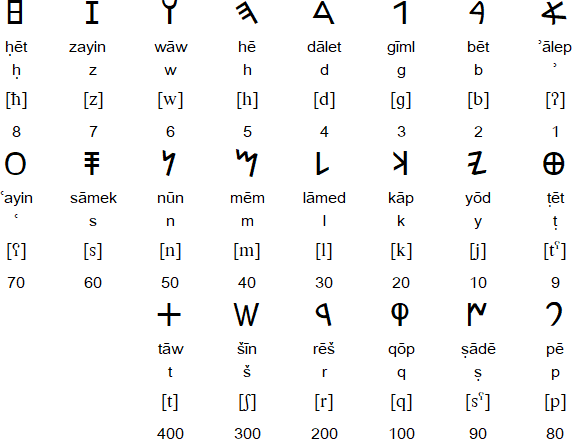 Proto-Canaanite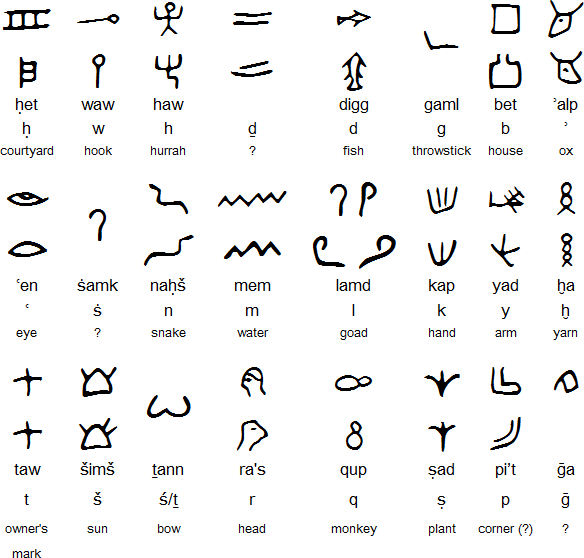 Sabaean

Neo-Etruscan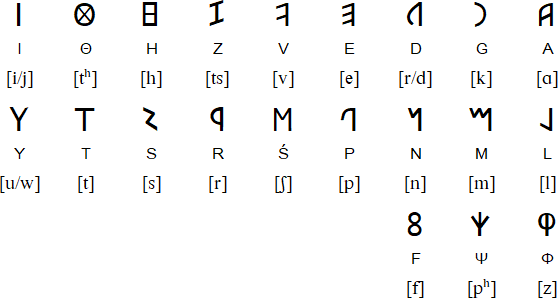 Gothic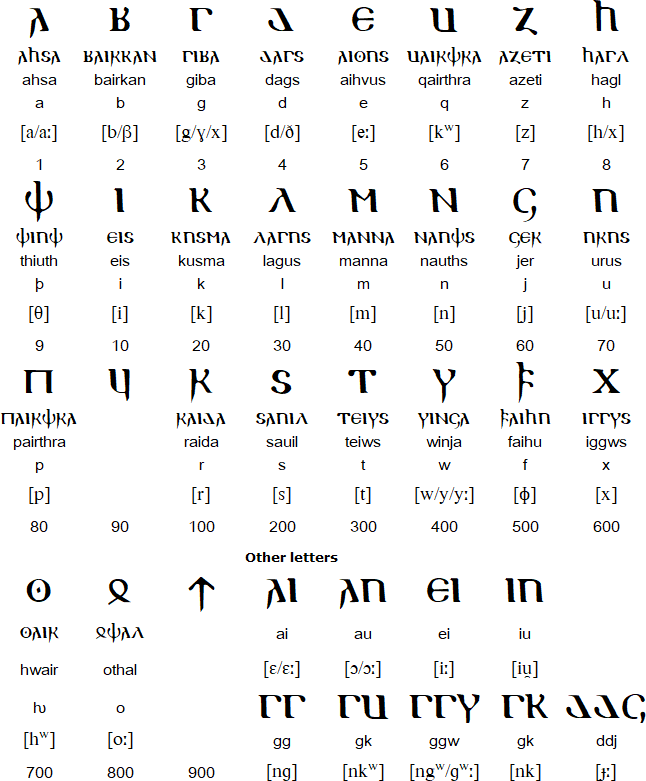 Lydian
Messapic